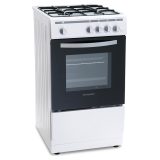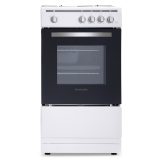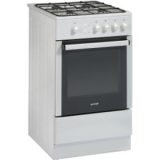 Freestanding Cooker – Gas
The Montpellier single cavity 50cm gas cooker with built in grill. 4 gas burners with enamel pan supports.
50cm Gas Cooker
Single Cavity
4 Burners
Enamel Pan Supports
2 YEAR GUARANTEE PARTS & LABOUR
Gas hose is required for connection
Please note: We do not install gas appliances.
Dimensions: Height: 90cm Width: 50cm Depth: 60cm
Size Guides
SIZE GUIDE
JEANS
| SIZE | XS | S | M | L | XL | XXL |
| --- | --- | --- | --- | --- | --- | --- |
| BUST | 88 | 89 | 90 | 91 | 92 | 93 |
| WAIST | 55 | 56 | 58 | 59 | 62 | 65 |
| HIPS | 90 | 92 | 94 | 95 | 96 | 98 |
T-SHIRTS
| SIZE | XS | S | M | L | XL | XXL |
| --- | --- | --- | --- | --- | --- | --- |
| BUST | 60 | 62 | 65 | 66 | 68 | 69 |
| WAIST | 50 | 55 | 58 | 62 | 65 | 66 |
| HIPS | 80 | 82 | 85 | 86 | 88 | 89 |